UNPOPULAR OPINION: Farrah Abraham Is The Actual Queen Of 'Ex On The Beach USA'
Friday, February 22, 2019 - 11:52
Welcome to the Farrah Abraham show featuring Ex On The Beach USA. Wow wow wow. Everyone in the house is still reeling from Farrah's swift kick to Nurys' vagina last week. Yes you read that right. Farrah kicked box a box. I haven't seen that on TV before and while we don't condone violence in any form, what a moment!
Nurys, still pissed at Farrah, gets to ripping Farrah's posters of support her housemates made for her upon her return from court. I really hope Annalise Keating is representing her and we can get a 'How To Get Away with Murder' crossover happening here because you know someone in this house is going to be murdered.
Watch latest Ex On The Beach USA below:
With Farrah not entirely impressed with Nurys going after her posters, the payback comes in the form of Farrah throwing Nurys' shoes in the sh*tter. This is all too much for one night so both girls including Janelle (who attacked Diandra last week for kissing her man!) get sent to a hotel for the night because fighting is a no no!
And flush !!!! 😂😂🤣🤷🏽‍♂️😎 #exonthebeach pic.twitter.com/6gLoqW3l0T

— Jozea Rosé (@jossie_flores) February 1, 2019
The following day Nicole, Sha and Morgan get sent down to the beach to reveal the next Ex to arrive. We meet Tennessee native, Monte appear from the water all abs and dripping wet while simultaneously causing everyone in a 10 mile radius to get body dysmorphia. This Ex belongs to Morgan who is now housing with 3 of her exes and it's all too much!
It's @MonteJr5 and WOOO talk about fine! 😍 #ExOnTheBeach pic.twitter.com/qqDxdpSZ8C

— Ex On The Beach (@ExOnTheBeach) February 1, 2019
Morgan brings Monte back to the house and all the Ex's and OG's collectively wet the couch as Monte comes down the stairs. We find out Monte is there to get Morgan back and that's making Jay nervous AF.
Our Queen, Farrah, returns to the house with Nurys and Janelle after their mandatory hotel sleepover. Nurys sits Farrah down to chat about the kick that stopped the nation. Farrah is having none of this conversation and she waltzes on out of there in her plastic boots calling Nurys a 'whore' and Nurys flinging 'this bitch is delusional' right back. Also, Farrah's "bye trash can" directed at Nurys is now my line to cut toxic people out of my life, so thank you Farrah.
You know you're drunk when you say this to yourself in the bathroom mirror 😅 #ExOnTheBeach pic.twitter.com/9QFoY1TQFq

— Ex On The Beach (@ExOnTheBeach) February 1, 2019
The housemates' dinner that night is interrupted when all the Exes are sent to the Shack Of Secrets. This is where the OGs are EXPOSED for their shit talking about their exes, and Jay gets to witness the 'sniper kiss' Morgan had with Corey which was totally NOT a sniper kiss. Jay also gets destroyed when Morgan says she wants to combine Corey's look with Jay's personality which is a total kick to the vagina/heart.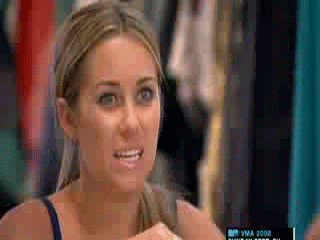 The Exes come back to the dinner fired up and Diandra is coming at Farrah for calling her a hooker. Farrah could honestly not give two sh*ts, it's not like she wouldn't say that to her face on a normal day. The Exes get another surprise when another bottle appears and ruins a perfectly good cake to reveal that the Exes will now have the power to send one of the OGs home at the next eviction.
Morgan is not well. She knows she has hurt Jay and she possibly could be sent home and she is not dealing! She is an emotional wreck and rather than apologizing immediately to Jay takes a moment to make a scene. Jay goes into the diary room to scream "f*ck" into the ether.
When I'm mad and try to make a dramatic exit 😂 #ExOnTheBeach pic.twitter.com/jOOiTBffxf

— Ex On The Beach (@ExOnTheBeach) February 1, 2019
At the elimination Farrah emerges wearing a hot pink pantsuit with a 'Keep Farrah' badge. she looks great and is owning this eviction night. Farrah 2020! After Romeo rocks up to read the votes, we get a campaign speech from Farrah to the rest of the housemates about why she should stay (although everyone's already voted?) and she promises to put everyone who voted for her on trash duty. Nurys, here's looking at you.
.@F1abraham 2020???? #ExOnTheBeach pic.twitter.com/p569o4AJ04

— Ex On The Beach (@ExOnTheBeach) February 1, 2019
Nurys is having NONE of Farrah's sh*t and she can see the contempt boiling over inside her. We get a cute moment with Nelson crushing over Janelle (Darian where you at!?) before we get down to the pointy end where it looks like either Corey or Farrah are about to be sent home.
Although this has already been filmed and the votes have been cast, I also want to join the 'Keep Farrah' campaign because she is making this season and I'd rather watch Farrah annoying the sh*t out of Diandra and Nurys till the end of time than blue ball Corey look pretty and add nothing. So my campaign starts today. KEEP FARRAH!
- Daniel Morrison
Catch new Ex On The Beach USA Wednesdays at 9:30pm - only on MTV!
Gallery: Meet The Cast Of Ex On The Beach USA Season 2! 
Meet The Cast Of Ex On The Beach USA Season 2!
More From Ex On The Beach USA