The 'Dunkirk' Reviews Are In! So Did Harry Styles Live Up To The Hype?
Tuesday, July 18, 2017 - 11:58
Christopher Nolan's highly anticipated World War II epic Dunkirk finally hits Aussie screens this Thursday and ICYMI, Harry Styles is in it.
While the film isn't all about Harry Styles - the critics, his co-stars, the public acknowledge that fact - for 'Directioners' and moviegoers alike, it's pretty safe to say that we want Harry to perform well in the film.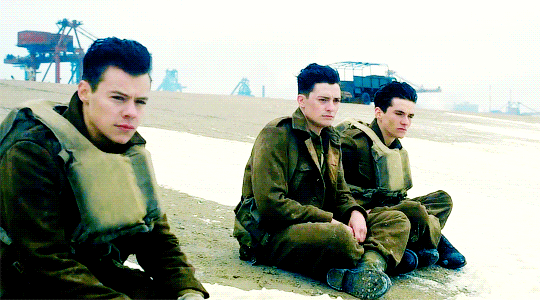 Well the reviews are in and by all accounts Harry can breathe a sigh of relief, 'coz it sounds like he nailed it.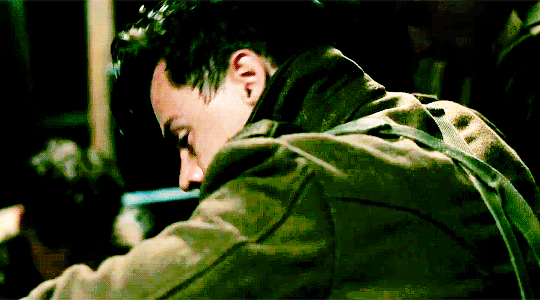 Here are just some of the A+ plus reviews:
Clayton Davis, Awards Circuit:
In his first major film role, One Direction's Harry Styles shows tremendous promise.  His Alex makes one of the film's most apparent transformations, dipping in and out of horror, desperation, and anguish.
Christopher Hooton, The Independent:
I think it's fair to single out Harry Styles' performance for analysis here as, frankly, Nolan brought it on himself by casting him (even if he underestimated the singer's fame). Yes, Styles is very competent and his performance does not stick out like a saw thumb as many feared; you immediately except him as a soldier alongside the infinitely less recognisable others. He doesn't exactly have any especially challenging scenes, but he is solid and takes the job seriously and I imagine, for better or worse, many lead feature film roles will follow if he wants them, given the immediate box office injection that comes with his casting.
Becky Lucas, GQ:
Harry Styles can actually act: Granted, Harry doesn't have that many lines in Dunkirk, but then, nobody does in this near-silent, extremely tense war film. It very quickly becomes apparent, following a mesmerising shoot-out scene starring Fionn Whitehead (more on him in number 3), that the nearly 400,000 men stranded on the beaches of Dunkirk were too stunned to say much. Relatively speaking, then, Harry Styles plays one of the more outspoken soldiers, capably demonstrating both depth and a survivalist instinct that dangles his character right on the line between human and inhumane. He also shows off some swimming skills. "I definitely improved my swimming while shooting this film," he said. "But we couldn't really focus on any personal discomfort due to the history we were portraying."
Mike Ryan, Uproxx:
After our screening, there was a group of teen girls huddled outside the AMC Lincoln Square on Manhattan's Upper West Side, asking anyone who had just seen Dunkirkabout Harry Styles' performance – and, more specifically if Mr. Styles' character perished or not. I am immensely curious what this group will think of Dunkirk because it's not really an actor-driven film. Even though the performances are all great (including Mr. Styles'), we barely get to know any of these people. Styles shows up and is absolutely terrified for his life, like pretty much everyone one else in this movie. But this certainly isn't a "Harry Styles movie" or a "Tom Hardy movie."
Alonso Duralde, TheWrap:
Tommy and an ever-growing band of would-be escapees (including Alex, played by Harry Styles in a confident screen debut) find themselves going from one frying pan to another fire, as each ship that seems like it might save them becomes the target of the enemy. ... Whitehead and Bonnard (and Styles, for that matter) have the kind of striking faces that, with the help of Van Hoytema's lens, allows them to stand out in a crowd of soldiers all sporting the same uniform and haircut, and their eyes communicate volumes as they face certain death over and over again.
Peter Bradshaw, The Guardian:
Gibson is to come into contact with fellow soldier, Alex (Harry Styles, making a perfectly strong acting debut).
George Simpson, The Express:
And yes for the record Styles can act, unlike David Beckham's embarrassing attempt in King Arthur.
Lindsey Bahr, AP:
While there might not be character arcs to speak of, the performances are first-rate nonetheless (even pop star Harry Styles, who might just have another viable career option).
Peter Debruge, Variety:
Both Murphy and Hardy have worked with Nolan before (each as Batman villains), but he uses them in character-actor mode here, treating these marquee talents as equals among a cast of newcomers (including Harry Styles, looking every bit the 1940s matinee idol). 
Robbie Collin, The Telegraph:
[A] bright, convicted, and unexpectedly not-at-all-jarring performance from Harry Styles, formerly of the boy band One Direction, as one of the young soldiers on the beach.
Brian Truitt, USA Today:
One Direction singer Styles, who makes his acting debut here, offers a surprising amount of grit and pathos.
Chris Nashawaty, Entertainment Weekly:
For the Directioners wondering, Harry Styles is also solid, seamlessly blending into the ensemble.
Matt Singer, ScreenCrush:
Harry Styles appears in this film.
~ lol ~
Steve Persall, Tampa Bay Times:
The performances are solid as such Nolan's vision requires, including pop star Harry Styles briefly.
It's not the first time musicians have switched from music to acting (ehm, Justin Timberlake, Mark Wahlberg) and made successful careers out of both. 
*Wipes tear away* Well done Harry!! Can't say we're surprised.
See Dunkirk in Theaters Thursday, July 20 - we will be! 
- Ariana Pezeshki. 
15 Times Harry Styles Stared Straight Into Your Soul 
15 Times Harry Styles Stared Straight Into Your Soul