SNEAK PEEK: Billy The Human Mountain Opens Up About Being Pansexual
....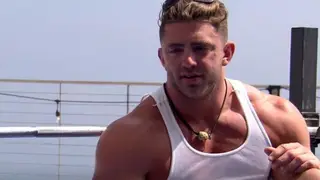 We are ushering in a new era of Ex On The Beach where pansexuality is welcomed and celebrated!
In the latest ep we get a quick 101 from Billy about what it means to be pansexual.
It's awesome to see this kind of diversity on our screens but we're just hoping everything goes smoothly for Billy when his ex-girlfriend and ex-boyfriend meet.
Watch it go down in the next episode of Ex On The Beach USA Wednesday at 10:30pm - only on MTV!
Catch up on the previous episode below...