SNEAK PEEK: Josh Bids Farewell To Charlotte's Boobs Before She Has Implants Removed
...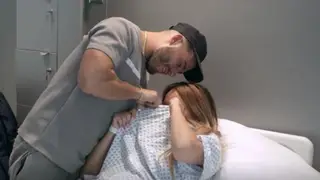 Some goodbye is the hardest word to say to something you really love.
During this week's episode of The Charlotte Show Josh spends his time saying farewell to Char's um, breasts, as she prepares to get her implants removed.
Make sure you tune in to watch it all go down on the next ep of The Charlotte Show Wednesday 9:30pm - only on MTV!