SNEAK PEEK: Shannon Makes Moves On Devin While Marie Watches On With No Chill
...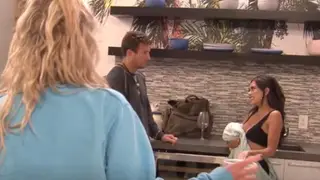 Moving on is hard to do, especially when your ex is standing one metre away from you. Literally.
In the next episode of Ex On The Beach USA, Shannon isn't afraid to make some moves on Devin, even though his ex, Marie, is firmly still in the picture.
Watch the awkies run-in go down below...
WARNING: HURRICAN MARIE IS GONNA BLOW ANY MINUTE NOW.
Make sure you tune in to watch it all go down Wednesday at 10:30pm - only on MTV!