It Looks Like Kaitlynn Carter Is Quarantining With Her Ex Brody Jenner & His Gigantic Biceps
...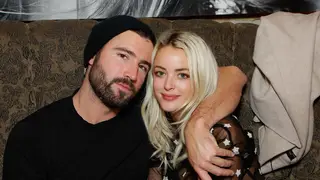 Well, well, well, look what we have here. Iso truly is out here making and breaking relationships.
Or in this case it looks like we've got a real rebound situation.
Brody Jenner and his ex, Kaitlynn Carter, are seemingly quarantining together which has got plenty of people thinking they're back on. Jenner, 36, has returned to his rightful place as 'Instagram Husband' after Kaitlynn, 31, uploaded a pic to her socials which clearly showed her ex in the reflection.
"reprised his role for the day," she wrote and even tagged him just in case we needed some extra confirmation. 
But it was in February of this year when it seemed like a reconciliation was on the cards after Brody and Kaitlynn reunited at Aussie DJ, Fisher's, wedding in Bali. 
Even though they've had a pretty rocky journey we're happy to see they've sorted through some things and are (hopefully) back on the up and up.
We guess COVID-19 really does make the heart grow fonder. 
Main Image Credit: Licensed by Getty.
Binge The Hills: New Beginnings below...
PICS: Check Out How The Hills' Brody Jenner Has Changed Over The Years...