Geordie Shore Star Charlotte Crosby Is Heading Into The 'I'm A Celebrity Get Me Out Of Here' Jungle
...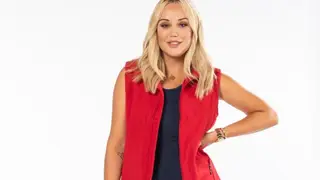 You'll hear her before you see her! When it comes to Charlotte Crosby, our boisterous Geordie Shore lass always packs a punch when she's around and that is, quite simply, why we love her.
When she's not on our screens in Geordie re-runs, Just Tattoo Of Us or The Charlotte Show, we're often lucky enough to have her visit Down Under for a whirlwind trip. But get ready to see a lot more of the 29-year-old as it has just been announced she will be joining the cast of 'I'm A Celebrity Get Me Out Of Here' in the upcoming Aussie season.
In a post shared to her 7 million Instagram followers, Char explained why she has been a little quite lately.
"IM GOING IN THE GOD DAM SOUTH AFRICAN JUNGLE," she wrote. "Sitting here writing this not actually having a clue what to expect 😆 all I no is this IS GUNNA BE CRAZY! "
In a video posted to the official show Insta account she went on to say "I'm newly single now, I've got so much free time on me hands," so we guess she's got nothing holding her back.
We cannot wait to see what goes down. We mean a night on the Toon can't be that different to a jungle filled with celebs, can it?
Make sure you tune in to watch the premiere, Sunday Jan 5 at 7:30pm on Channel Ten!
Main Image Credit: Network Ten