SNEAK PEEK: Mark Is Getting Very Frisky With Aubrey But Not Everyone Is Buying It
...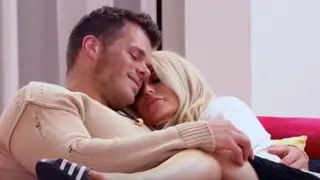 If there is a couch around, Mark and Aubrey are going to make out on it.
The hot new Ex On The Beach USA couple are really starting to heat up buuuuut Melchie, he ain't buying it.
Watch and decide for yourself below...
It sounds like Aubrey is about to fall head over heels and we don't know if Mark is in it for the right reasons.
This can't end well and honestly we'll be over here with the popcorn.
Make sure you tune in to watch it all go down on the next Ex On The Beach USA Wednesdays at 10:30pm - only on MTV!
Get A Look At The Hotties Joining Ex On The Beach Season 3...