SNEAK PEEK: Cameron Loses His Sh*t After Devin Calls Him Out On All Of His Lies
...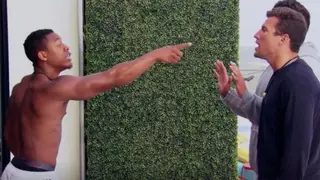 Lies will always catch up with you...especially when you're on a reality show and your life is filmed 24/7. Go figure.
The day has come where Cameron's porky pies are catching up with him and the whole house is calling him on it.
Do you think Cameron will finally own up to his shady behaviour? Doubt it.
Make sure you tune in to watch it all go down in the next episode of Ex On The Beach USA Wednesday at 10:30pm - only on MTV!