Just 20 True Crime Podcast Episodes To Keep You Up At Night
This is for you, true crime addicts. You know who you are.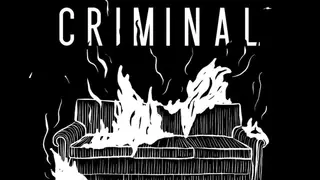 I drown my ears in podcasts on a near-constant basis, listening to about 20 hours per week. By my own estimate, 19 of those hours are taken up by true crime. Spotify can't handle me.
As an avid true-crime-consumer, I'm always looking for the next story. Whether it's a cold case or conspiracy, a missing person or murder most foul, I've heard it all and I want more.
So, in the spirit of my own desires, I've manifested this list which contains stand-alone episodes and mini-series you can finish in an afternoon. Here are 20 of the most intriguing and spooky episodes from my favourite podcasts:
20.  CRIME JUNKIE, 'Serial Killer: Highway of Tears'
Since the late 1960s, Indigenous women and girls have gone missing or been found murdered off Highway 16 in British Columbia. The scope of these unsolved crimes is overwhelming, but hosts Ashley Flowers and Britt Prawat condense the narrative by focusing on one case from this 450-mile stretch of road; the murder of Loren Donn Leslie.
19. CRIMINAL, 'Ep 166: On Fire'
This is not your typical true crime story. This is a love story. Maybe not Disney's definition of love, but some kind of love. At the end of 2012, Accomack County in Virginia was plagued by 90 mysterious fires. This is about a serial arsonist, a county burned and a man trying to save his marriage.
18. SUPERNATURAL, 'Gef, The Talking Mongoose'
What's so scary about a talking mongoose? A lot, apparently. Ashley Flower's other podcast, Supernatural, focuses on tales of the strange and unworldly. But this episode stands out as truly original and terrifying. What's the worst that can happen when you find a mongoose living in the walls of your house? Answer: you'll wish it were termites.
17. PARK PREDATORS, 'The Camera'
On a trip to Panama, two Dutch women, Kris Kremers and Lisanne Froon, go on a trek through the jungle and are never seen again. Images on a camera show their last hours.
16. CASEFILE, 'Case 36: Amok'
Casefile consistently delivers gripping and well-researched cases week after week. Amok, as one of their earlier episodes, is proof the bar was high from the start. If you're familiar with The Shining then you know that a man writing a novel can be a very frightening prospect. In this case, a man self-publishes his book, Amok, it's about a murder – that he may or may not have actually committed.
15. CASEFILE, 'Case 76: Silk Road'
After listening to Amok, you're going to want another Casefile episode, so here it is. The Silk Road is what happens when Libertarians go wild. Ross Ulbricht creates an untraceable online market, completely rogue from any government regulations and faces increasingly high stakes consequences as a result.
14. MORBID, 'Episode 250: Bettie Page'
You know Bettie Page: pin-up icon in life and popular tattoo for rockabilly enthusiasts in death. But did you know Bettie Page once stabbed a woman twenty times? No? Her rollercoaster of a career was darker than those iconic bangs, and this episode presents a time capsule of her life, underneath all the glamour.
13. GENERATION WHY, 'Lauren Agee - 252'
Lauren Agee was only 21 when her body was discovered floating lifelessly in a lake. Her death was ruled as an accident, but the friends who had been with her last, acted extremely suspiciously. What happened to her? This case is still unsolved, but Gen Why hosts Justin Evans and Aaron Habel lay down all the evidence so you can make up your own mind.
12. THE TRAIL WENT COLD, 'Episode 11: Michael Rosenblum'
It's Valentine's Day, 1980 and Michael Rosenblum drives off in his girlfriend's car and the trail goes cold, or more appropriately, is covered in red tape. Years later, Michael's dad finds troubling evidence that suggests a police cover-up. This is a difficult case to summarise, but TTWC is not afraid to tackle this controversial mystery.
11. CRIME JUNKIE, 'Adnan: What Serial Didn't Tell You'
Serial is arguably the most popular true crime podcast of all time, and for good reason. This episode acts as the deleted scenes from the original series, and is a truly exceptional piece of journalism that exposes another side to the argument, one that the producers of Serial don't want you to know.
10. THE LABYRINTHE
A disabled woman disappeared mysteriously while camping with her family in a national forest. Was her case connected to others that happened nearby? Why are national parks the scene of so many missing persons cases?
9. LAST PODCAST ON THE LEFT, 'Episodes 234 - 236: Albert Fish'
This one's for the real masochists out there. The story of Albert Fish's life and crimes is truly cursed and may not be suitable for anyone with ears. Luckily the host's banter is like the honey that helps the medicine go down.
8. THE APOLOGY LINE
A social experiment consumes its creator, taking him to dark places he never imagined. Including trying to stop a serial killer.
7. COLDEST CASES, 'The Lost Franklin Expedition'
In 1845 two ships were sent on an expedition to the arctic and never seen again. But clues turn up, sometimes horrifying ones, as to what became of them. Here is an excerpt from notes taken on a rescue mission: 'From the mutilated state of many of the bodies, and the contents of the kettles, it is evident that our wretched country men had been driven to the last dreadful alternative as a means of sustaining life.'
6. MORBID, 'Spooky Roads Australia'
This had to make the list as it's so close to home. Unsettlingly close. This is about The Street With No Name where four murders occurred and rumours of hauntings spook the area. A must listen for any Aussie looking to expand their anxiety.
5.  CRIME JUNKIE, 'Serial Killer: Shawn Grate'
The hosts had to dig deep to research this episode, as very little is available on this case. Which makes this story completely unique to Crime Junkie and definitely worth listening to. A warning; there is audio played from a 911 call which some people may find disturbing.
4. THE VANISHED, Case Continued: Angela Mack and Thomas "Mikey" Rettew
A mother and her son disappear without a trace. Twenty years later a confession rocks the case. This four part special by The Vanished paints a stark portrait of life below the poverty line in middle America. Drugs, domestic violence and poverty touch every part of this story about a single mum and her son who fell through the cracks of the system.
3. CASEFILE, 'Case 186: The Bowraville Murders'
When 16-year-old Colleen Walker suddenly vanished from the New South Wales town of Bowraville in September 1990, her family and friends knew something was terribly wrong. This is a tough listen but an important one that proves our justice system is entrenched in racism.
2. MORBID, Oklahoma Girl Scout Murders
Another very difficult listen, but Ash and Alaina, who host Morbid, handle tough subject matter with sensitivity and humour (when it's appropriate). Even after 44 years, this case still haunts everybody touched by it.
1. CRIME JUNKIE: Charlie Brandt
It's likely you haven't heard of Charlie Brandt, but after listening to this, you'll wonder why he's not spoken about a lot more. There are several episodes out there about this case, but Crime Junkie tells it just right. A seemingly normal man snaps in the most disturbing and violent way possible. There are no answers, until a dark family secret comes to light.
Written by Sophie Chandler. More from her here.
More Sophie specials: