Meet KinkBNB, The Holiday Rental Site That Lets You Rent Out S&M Dungeons
Sorry, what?...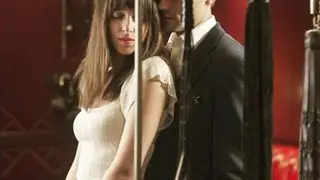 Perusing the Interwebz for your dream vacay accommodation can be a b*tch of a chore. First, you gotta check to see if the listing is within your budget. Then you have to check out the amenities. Bed, washing machine, relatively clean looking shower, sex dungeon…WAIT WHAT?!
If you've ever dreamt of getting a lil' hot and heavy with bae on holiday, then never fear since KinkBNB is the website that will allow you to fulfil all your ~wildest S&M dreams~.
Hailing as the sex-positive version of popular property rental site Airbnb, KinkBNB provides potential holiday-ers with the opportunity to rent a regular home, apartment or room but with the added addition of bondage, an isolation cell and sex toys. 
Listings can be found in every corner of the globe—including four rental homes in Australia— and there are no restrictions on signing up as a guest or host, you have to be approved by a moderator to be able to peruse the site in all its kinky glory.
So if you've ever wanted to try out an 'orgy and swinger friendly' dungeon, then book yourself in to stay at the Brisbane home that will only cost you $227 a night. Or if your budget isn't particularly forthcoming, then give the Dungeon East in Los Angeles a go. It only costs $2.50 an hour for a strong Wi-Fi connection, air con and sex furniture.
That's a great holiday deal if we've ever heard of one.