Editor's Letter: Saying Goodbye
MTV Australia's editor, Alice Griffin, on the end of an era.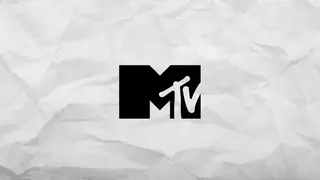 I've avoided writing this for about two weeks now. Those who know me will know this is par for the course. I'm a master procrastinator and can find many good excuses to avoid writing, especially when it comes to this particular column.
See, I put so much pressure on myself to get it right. To share something sage and profound with you all here, encased pithily within a tidy 400 words. Each week, I mine the depths of my psyche for some elusive wisdom that will pique your interest. (Some weeks are more fruitful than others.) So I knew writing this, our final newsletter, would be very, very hard. After infiltrating your inbox for a year to discuss decorating apartments, 2020 clusterfucks, that guy who almost got swallowed by a whale, productivity, productivity again, meeting Spencer Pratt, meeting Tkay Maidza, death, music, being a 'woman in media', and my finances, this would be The Last Time. And it would not just be my swansong for the newsletter, but for the site as I know it, too.
After this week, mtv.com.au will stop producing editorial, with publishing halting on the site from Friday afternoon. And as for me, I resigned from MTV two weeks ago – the timing felt right to start something new. So, yes, the stakes feel higher than ever to deliver you all with something worthy, a summation of the years of work that so many people have put in to bring this site to life. And after thinking about it long and hard (procrastinating by tidying my room, ordering a poke bowl, painting my nails, etc) I realised that I can't. There's just no way a page of words could ever do justice to my time here and to the people who have given this project their all. To the interviews we've had and the funny headlines we clapped ourselves on the back over. To the opinions we've shared that shifted how people consider the world around them – or at the very least, pissed some people off. (My dad still shakes his head, disappointed, when recalling our Love Actually takedown).
We have done way too much to summarise here, and we have done it all together, yet mostly alone, in our locked-down states in our locked-down apartments. To the many writers and contributors to mtv.com.au over the past year and a half – some who I have still not met in person, but who I now consider lifelong friends – thank you for dedicating your words, your humour, yourselves, to making this fun, brash little corner of the internet happen each day. You made this site what it is. I've learned so much from you.
Like so many people I've spoken to who have worked here over the years, I know I'll look back on my time with MTV so fondly. I'll remember the opportunities the company's leaders gave to me and the creativity and freedom this brand encourages of every employee. It's an honour to work for a brand that I grew up worshipping – a brand that has legitimately contributed to changing the fundamentals of music and culture in too many ways to count. I'll look back, pleased, that in some small way I have helped contribute to that legacy; that our site, in true MTV style, said fuck you to the standard way of doing things. That was, after all, always the point.
Thank you for indulging me, readers, this very last time.
Alice Griffin, editor of mtv.com.au.
This editor's letter was originally published in our newsletter, MTV's Weekly Wrap. Mine the archives here.